Information about company GF-SOL-AIR®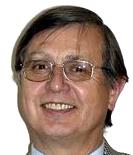 Your address partner Mr. Gerhard Feustle Diploma Eng., is the founder of GF-SOL-AIR®.
The corporate philosophy is essentially the innovative development and manufacture of environmentally friendly products that are cost beneficial to customers and allows them to participate in the promising environmental protection.
    
The main development projects are devices for air exchange with heat recovery, and supplements this new cost-saving concepts for solar energy conversion.
With his rich experience in the electronics, electro-mechanics, precision mechanics, software, computer peripherals and communications technology, which he held in well-known companies such as MAN and NCR as areas of responsibility, Gerhard Feustle has a self-taught is incorporated into many other areas and techniques. The nascent company develops,  and markets its products themselves. Mass production is performed in a near plastics manufacturing company.

Address:

GF-SOL-AIR®
Gerhard Feustle
Raistinger Str. 3
D-86911 Diessen am Ammersee

Tel. (+49) (0) 88 07 / 92 40 8 - 0
Fax (+49) (0) 88 07 / 92 40 8 - 3
E-Mail: GF-SOL-AIR@t-online.de



- - Imprint